Grandma's Super Tasty Pumpkin (Vegan). What is super awesome about pumpkin pie is that it's not sickly sweet. It's perfectly sweet, and wonderfully textured, but not super sweet. You will love this vegan pumpkin pie, it's wonderfully spicy with the perfect blend of pumpkin pie spice, super flavorful and wonderfully creamy.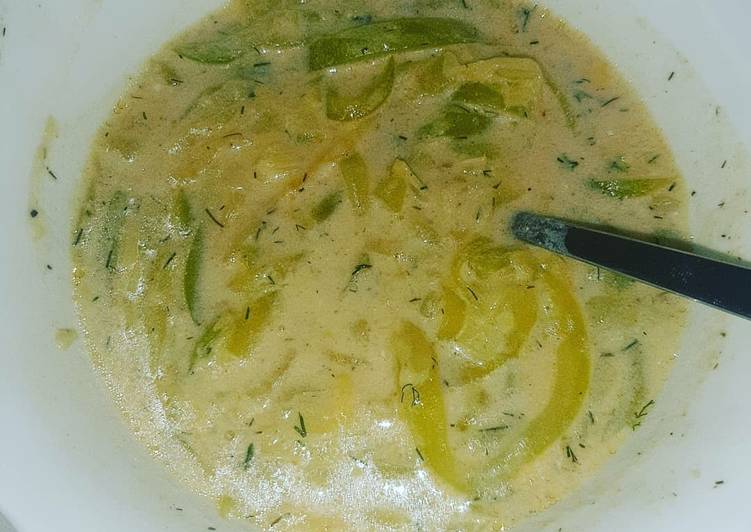 Pumpkin lattes, pumpkin pies, pumpkin donuts, pumpkin cookies…and so much more. Not only are these tasty vegan cake pops pumpkin spice-flavored, they are also completely gluten-free! Looking for a super quick & easy vegan pumpkin dessert recipe? You can have Grandma's Super Tasty Pumpkin (Vegan) using 9 ingredients and 3 steps. Here is how you cook that.
Ingredients of Grandma's Super Tasty Pumpkin (Vegan)
You need 1 of white pumpkin.
You need 2 cups of milk.
It's to taste of Salt.
It's 2 tbsp of oil.
Prepare 1 tbsp of flour.
It's of Fresh dill.
It's 3 tbsp of sour cream.
It's 1 of onion.
Prepare to taste of Hungarian sweet paprika.
Clean pumpkin seeds of any pumpkin pulp and rinse. Line a baking sheet with nonstick aluminum foil (such as Reynolds(R)). Drain seeds and pat dry with paper towels. This vegan pumpkin burger with lamb's lettuce, mushrooms, pomegranate, and garlic mayonnaise is just perfect for fall!
Grandma's Super Tasty Pumpkin (Vegan) step by step
Cut the onion into small squares and fry it on little oil. Add the shredded and peeled pumpkin, also add water and milk, add some salt, keep cooking it.Add dill..
Heat some oil, add the flour, stir for few minutes, take off from flame and add the sour cream..
Mix the pumpkin mixture with the sour cream mixture and add hungarian sweet paprika. Enjoy..
It's super healthy and insanely This vegan pumpkin curry with chickpeas and kale by Melissa from Cilantro & Citronella is super nutritious and delicious. Can't say vegan food isn't tasty! Even better, this vegan pumpkin pie tastes best when made ahead of time making perfect for a stress-free Thanksgiving dessert. You can't even tell that this pumpkin pie is vegan as it tastes just like the traditional pumpkin pie! Going to make it again on Saturday to take to my grandma's house.